Need Business and IT Support? Just Ask…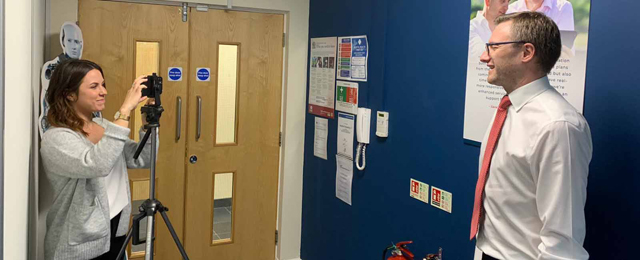 We've always said that simple and bespoke solutions are what we want to provide for your business. Especially now, where everyone is overwhelmed, uncertain and in need of some human interaction!
So, we've been thinking about ways we can provide business and IT solutions to you quickly, effectively and as personal as we can get right now.
Without further ado, allow me to introduce you to… *starts drumroll*
#AskChris
We've come up with #AskChris as a way for you to ask the questions you need answering, without needing to lose the will to live on online forums, phone queues or millions of articles on Google. It will be a way of answering questions regarding business and IT support both in general and during this current situation.
With my 25 years experience in the technology industry, coupled with my 17 years experience as a business owner, I want to use what I've learned to make your business life easier.
To get involved, simply email your questions here and I will answer them in a video format across social media; you can bet if it's something you're struggling with, so many others will be too.
Fire Away
If you've got a question relating to your business, the current situation, IT solutions or business practice in general, I'm all ears and would love to answer them. Having the video format allows your questions to be answered in a personal way, without you needing to scour the internet for an answer, or speak up online if you don't want to. All questions will be treated as anonymous, unless you request otherwise.
The videos will be shared across our social media platforms on LinkedIn and Facebook, for easy, permanent access to all.
#AskChris is there to be helpful, honest and human, which I think we all need more than ever right now.
Other Ways We Want to Help
Alongside, #AskChris we are also sharing our best tips, tricks and relevant information across our social media platforms, to ensure you know what you need to and the effects it has on your business.
We are also still offering our Cyber Security Audit for free, to ensure your business is safe and secure, especially at the moment where hacking has been on the rise.
Take care, stay safe and ask away! We'd love to help.