Four Exciting Ways We're Helping Your Business Right Now!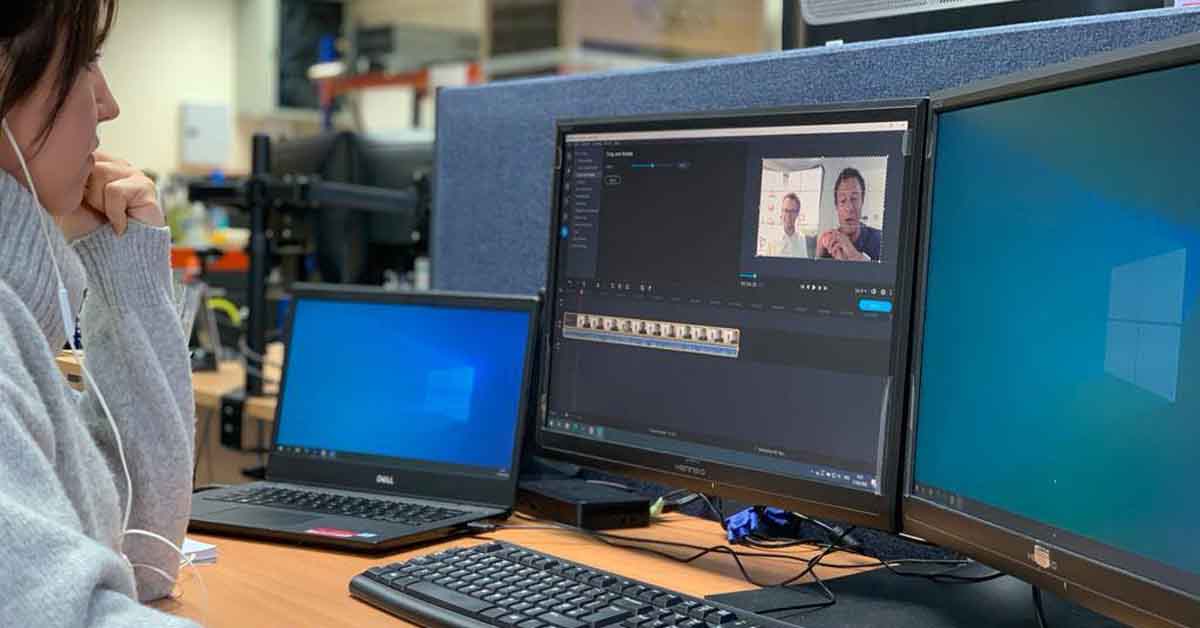 Here at Bespoke Computing Ltd, we are always looking for new ways to help your business. No seriously, just get a load of what we're working on for you right now…
We're Expanding
We'd like to introduce you to Beth, our new Marketing Assistant! You're going to be seeing lots more of her so we thought we'd introduce you properly…
Beth got into marketing after completing her degree in Equine Sports Science; she worked at an Equestrian Centre and started posting on their social media platforms, advertising events, producing merchandise, etc. Beth realised she had both a love (and a serious knack) for marketing after seeing their engagement climb, leads generate and customer responses come rolling in. Beth ran with this new calling by marketing for her own Equine Sport Massage Therapy business until, lucky for us, she saw our ad on Facebook.
Why marketing, Beth?
"I love the endless creativity of it. There are so many opportunities to be unique as a business, through your own business values, tonality and themes. Being able to communicate with clients and customers, new and loyal, is also a huge plus – truly understanding their needs and concerns is invaluable."
Why Bespoke Computing, Beth? (No pressure…)
"When seeing the advert for the role, I noted how supportive it was with regards to training, opportunity and support. I looked on the Bespoke Computing website where the same four business values were stated and repeated throughout: family, security, think: win/win and community. These really resonated with me as an employee. I loved the time and care given to staff, clients and even the community that was portrayed and I was sold!"
Fun facts about Beth
She's a keen equestrian and has show jumped up to 1.20m. She also did a barn dance with Tony Christie once to the song Amarillo!
We're excited to have Beth working on lots of new projects for us and your business including, but not limited to…
Filming
#AskChris is performing even better than we thought. We have loved answering your questions and having good old discussions on LinkedIn. To find out more about #AskChris click here and to submit a question of your own, email us here.
Podcasting
There's more to come on this but for now, we can tell you it's called Ctrl, Alt, Speak and it's coming on July 6th! Keep your eyes peeled for more information in the coming weeks!
Webinaring (definitely a word…)
After the talk Chris gave on Cyber Security for Shropshire Partners in Care earlier this year being so well received, he's doing a free webinar for all of you and here's everything you need to know…
Getting on the Podium with Your Cyber Security – Webinar
Join Chris Pallett FBCS as he explains the importance of getting on the podium with your cyber security and the best ways to do so.
Registration Form Link: http://bcl.me/webinar
Date: Tuesday 14th July 2020
As you can see, we have lots going on and we're excited to share it all with you and help your business as much as possible.
To stay up to date with what we're doing and how we can help your business, sign up to our monthly TechTuesday and follow us on LinkedIn.