The most influential women in UK technology
IT is often thought of as a man's domain but in reality it is nothing of the sort. Admittedly Bespoke Computing is currently dominated by the male of the species but maybe that happens in IT companies across the world because of the misconception that that is just the way it is.
Computer Weekly recently revealed its list of the 25 most influential women in UK IT in 2014 – and it makes interesting reading. For me it would also be interesting to know how many people have heard of these women before they read the list…
Don't worry if you haven't heard of any of them, the aim of compiling the annual list is to focus on the role of women in IT, to recognise the most influential role models and to discuss the vital part that female IT leaders will play in the UK's high-tech economy.
The 25 inspirational women listed are said to be role models for diversity and success among the tech community. See what you think of what they have achieved.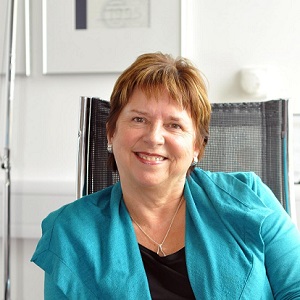 Top of the list is Dame Wendy Hall, founding director of the Web Science Research Initiative, a long-term research collaboration between the University of Southampton and MIT.
Number two is Dame Stephanie Shirley, a British businesswoman and philanthropist who in 1962 founded software company FI Group. She created work opportunities for women with dependants, and predominantly employed women until the Sex Discrimination Act 1975 made that illegal.
Next is Joanna Shields, an American-British non-executive director at the London Stock Exchange Group. Before that she was CEO and chair of Tech City Investment Organisation and the UK government's business ambassador for digital industries. Since stepping down, she has stayed on at Tech City UK as chairman. Before that she was vice-president and general manager of Facebook in Europe.
Fourth on the list is Chi Onwurah, shadow Cabinet Office minister for digital government, including cyber security. She is also leading Labour's pre-election review of digital government policy. She was elected at the 2010 general election as MP for Newcastle upon Tyne Central.
Fifth is Maggie Philbin who has worked in radio and television for over 30 years on a wide range of science, medical and technology programmes. She is co-founder and CEO of TeenTech CIC, an award-winning organisation that helps young people, their parents and teachers understand more about the real opportunities in science and technology.
To see the rest of the top 25 most influential women in IT, the 'rising stars' and the judges who selected them visit the Computer Weekly website.