New cyber attacks pose threat

Computer users are being warned they have less than two weeks to get protected before a potentially devastating cyber-attack is launched.
The National Crime Agency and the FBI cracked an international crime ring which was circulating malicious software in an attempt to steal personal details from people's computers.
But experts say it won't take long until the cyber criminals are back up and running, leaving people with little time to get their online security in order.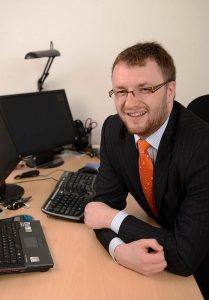 Chris Pallett, owner of Telford-based Bespoke Computing, said he knew of a number of businesses who had already fallen victim to the latest "ransomware" called Crypto Locker.
He said: "The worry coming from the media and a significant part of the IT community is of similar degree to that of the millennium bug, with just two weeks to prepare for potential disaster.
"Even several months after first making the business community aware of the Crypto Locker threat, several businesses have fallen victim to this ransomware.
"The effects of this malware are destructive and costly – it is critical that business owners do not ignore this warning of Crypto Locker's return."
Crypto Locker works by downloading a programme when a computer user clicks on a link in an email that looks like being from an organisation or someone they know.
The software then finds personal files and effectively holds them to ransom, demanding a fee in the region of £300 to release them – although there is no guarantee that the files are ever released even if the fee is paid.
Mr Pallett added: "The criminals behind these programmes are getting more sophisticated, so the emails can look very credible which is why more people are being fooled.
"Our advice is to take great care when opening any links in emails – never click on anything if you are even slightly suspicious about it.
"These latest attacks highlight more than ever that as a minimum businesses should have up-to-date virus software installed, email filtering, and web filtering protection.
"They also need to have a robust backup strategy to recover any files if the protection doesn't stand up.
"We would advise businesses to have a thorough check of their system security to make sure they are protected from these new attacks.
"Unfortunately, as the FBI put it, this is the new normal."
For more advice about how to keep your computer systems safe, contact Bespoke Computing on 01952 303404 or visit www.bespokecomputing.com.