Five Ways To Get More From Office 365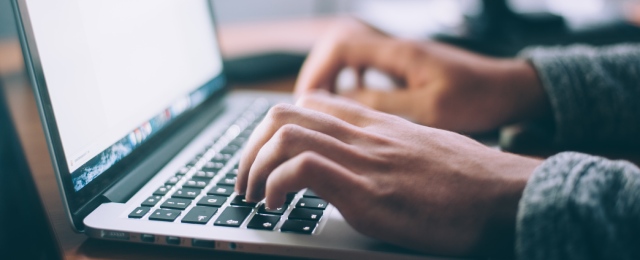 Office 365 is a collection of services and apps all under one roof and accessed via the cloud. It offers a range of subscription plans, which feature Microsoft essentials such as Word, Excel and PowerPoint.
The software helps bring together different parts of your business, such as invoices, orders, and scheduling, into one place to make them easier to manage.
Office 365 has been around for a few years now and has been hugely popular in the business world. Microsoft reported earlier this year that the commercial version has an impressive 180 million users worldwide.
But are you using it to its fullest potential?
Here at Bespoke Computing, we are massive fans of Office 365 (in case you hadn't guessed!). We have seen it improve the efficiency of businesses of all sizes, from sole traders to international businesses, across a huge range of sectors.
Here are Five Ways to Get More from Office 365
Outlook Message Encryption
Company inboxes can become storerooms for large amounts of sensitive data, including financials, legal documents and information of a personal nature.
Office 365 allows you to implement encryption rules to ensure only the intended recipient is able to view the message content. It can work with Gmail, Outlook.com, Yahoo! and other email providers, so encrypted messages can be sent and received inside and outside of the company.
The individual rules you can set are fairly broad. You can encrypt all messages that are sent to a particular person or set an encryption rule on a particular word in the subject line.
Email Signatures
To give your email correspondences a more professional look, add an automatic email signature via the Outlook app. It is the perfect way to keep every message you send on brand.
It is also now possible to set-up a company-wide email signature through the admin centre.
Make use of the little known features
Office 365 has some great services that you might not be aware of.
Microsoft Teams is a group chat software that's free. This competitor of Slack allows users to send unlimited messages. You can add users as you need to, split tasks into channels and share documents on the chat screen.
The planner is their answer to Trello. It's a great space where you can set up your team with a things-to-do list that can be viewed centrally, assign tasks and keep track of progress.
Finally, StaffHub is a scheduling system that can help employees manage their day. It can be used on the go and shares information across the team.
Multi-Factor Authentication
Office 365 provides extra security with its multi-factor authentication settings, which can be managed from the admin centre. A second-factor authentication can be served from a mobile app, via a phone call, or as an SMS message.
Backups
Organisations need to protect their most important asset, their data. Storage Craft's Cloud Backup for Office 365 provides a great level of protection. It keeps your data safe from the most common cause of data loss – user errors. Plus, your data is available for longer than the thirty-day window offered by Microsoft.
To find out more about the available features provided by Office 365 or to talk to us about implementing it for you, contact us!