Welcoming Kirsty Back to the Team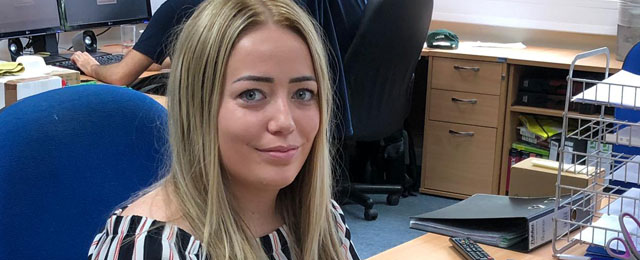 I am thrilled to be welcoming Kirsty Downward back to the team from her maternity leave.
Ten months ago, Kirsty was doing welcoming of her own. Baby Eloise entered the world and life changed for the Downward family!
I am so pleased that Kirsty has been able to enjoy this precious time off with her new addition. I am equally delighted that she is returning to work. She is a valued member of the team and has a vital role to allow the smooth delivery of all our services.
Kirsty has returned to work four days a week to her role as Service Administrator. This involves her supporting the smooth running of the Service Delivery and Operations team.
Kirsty's Role at Bespoke Computing
Her role is very varied and includes the provisioning of services for clients, order processing, purchasing, scheduling of projects along with covering front-line support calls.
In addition, Kirsty supports our Office Manager with the general office administration as and when it's needed. We like to keep her busy!
We offer a wide range of services here at Bespoke Computing and have been for over 17 years to businesses in Telford and the West Midlands. Our services include IT Support, Project Services and Consultancy, Hardware and Software Supply, Security, Backup Disaster Recovery, Internet Services and Hosting to name a few.
So, Kirsty's role is a crucial one to allow us to carry out these services and help our clients.
Kirsty has brought a refreshing energy back into the office. Even though she's been away from us, she hasn't forgotten all her knowledge. She's been able to jump straight back into her work.
I know that Kirsty is enjoying being back in the working environment, but she is still very much looking forward to Fridays, which she spends with Eloise.
Welcome back, Kirsty!