Computer expert urges businesses to protect systems

A Shropshire computer expert has urged businesses to do more to protect their systems from malicious emails, as it emerged some of the UK's biggest banks are regularly caught out by cybercriminals.
According to the BBC, spam, viruses and other malicious messages regularly emerge from machines sitting on banks' corporate networks, likely as a result of bank staff and contractors being caught out by booby-trapped email attachments.
They may also have visited sites containing a code that infected their PCs.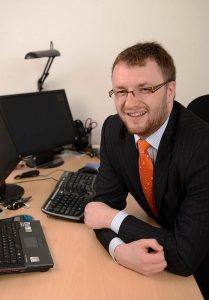 Chris Pallett, director of Bespoke Computing in Telford, said what was equally worrying was the fact the article suggests banks were doing a better job than most businesses at protecting their systems.
"If that is the case then a huge number of businesses are leaving themselves wide open to malicious content infecting their computer systems," he said.
"This latest research reminds us of the risk from hackers and cybercriminals and the need to take proper protection to avoid becoming a victim.
"It is not just our banking institutions that needs to protect themselves but also small businesses who may find themselves targeted as a proxy in a supply chain attack against a larger business.
"It is vital to ensure you have systems in place to screen all your emails for malware. Protection from email threats is inexpensive and easy to put in place, and you should always have your email screened before it reaches your own computer systems."
Mr Pallett said while some of the spam emails affecting the banks were fairly innocuous, in most cases the BBC had found the emails did contain malware, mainly for phishing or 'pump and dump' style scams or containing links trying to trick recipients into visiting dangerous websites.
"All of this can be avoided by filtering your emails, which computer companies can do from just £10 per month," added Mr Pallett. "It is a price worth paying to protect your systems."
Bespoke Computing has been established for 10 years and is based at Stafford Park, Telford. For more information on email filtering and protecting your computer systems, visit www.bespokecomputing.com or call 01952 303404.