Wireless warning for businesses

Businesses who offer free WiFi to customers or visitors are being warned to take security seriously or risk being infected with a new breed of computer virus.
Researchers at Liverpool University this week revealed (FEB28) they have developed a virus which spreads "like a common cold" between wireless networks, and experts at a Shropshire computer firm say businesses need to be aware of the dangers of leaving their WiFi open to anyone.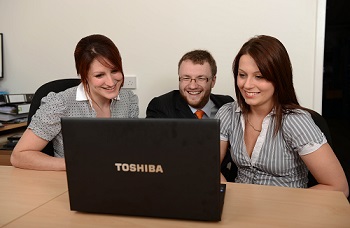 Chris Pallett, of Bespoke Computing, in Telford, said as well as businesses which offered WiFi, the people accessing it also needed to be careful.
He said: "The research by Liverpool University is very interesting because it poses questions that a lot of people will not have thought about before.
"People merrily log on to free WiFi in coffee shops or libraries, but it's worth stopping and thinking about what activities you carry out on publicly-available WiFi.
"What this new research shows is that if you are using a wireless internet connection that doesn't use a password, you should really think twice before using any websites that contain personal information.
"Browsing news websites is ok, but anything that you use a password for – including social media websites – is probably a bad idea."
Mr Pallett said the dangers were even greater for businesses who allowed visitors to access their wireless networks.
"The main problem arises when businesses allow visitors to use the same network that's being used by the business themselves," he said.
"You don't know anything about the computer your visitor is using, or what hidden viruses or other bad stuff might be on it, and yet you happily let them plug straight into your network.
"Viruses are out there now that can compromise the wireless network, and then eavesdrop on what you're doing to learn passwords and banking information.
"Any businesses that do offer public WiFi should really seek professional advice to ensure they have the right security in place.
"And if you are out and about and find yourself logging on to an unsecured wireless network, just think very carefully about what websites you access."
For more information about computer security, visit www.bespokecomputing.com or call 01952 303404.