Providing business owners with joined-up technology and communications strategy

A Shropshire IT firm is meeting the needs of business owners looking for an integrated approach with their technology and communications strategy.
Telford-based Bespoke Computing Ltd works with clients across the country and after more than a decade of experience has now adapted the company to meet the needs of business leaders who want just one relationship for both technology and communications.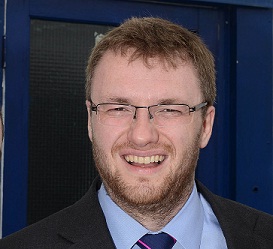 Chris Pallett, managing director, said: "The ability for a business to communicate with its customers, suppliers and internally between employees is paramount. This might be over the telephone or through fax, by email or video conference, or something else.
"Unified Communications describes the bringing of these different means together, overcoming different boundaries such as the device you chose to use or where you are physically located.
"Already there is crossover between communications and technology with the demand for email on the go and mobile applications, this trend is only set to grow as proven by sales of mobile devices outpacing that of desktop computers.
"Experience tells us that business leaders want just one relationship for both their technology and communications strategy because they see the benefit of having just one point of contact for both."
Bespoke Computing Ltd is already working with a number of clients to deliver an integrated technology and communications strategy, and it is also growing its business of customers that require just telephone services.
The business is able to offer telephone lines and calls through both traditional lines and over the Internet, telephone numbers, internet access, telephone systems at offices or through the Cloud, remote working facilities, collaborative working with voice and video conferencing facilities and more.
"A lot of businesses understand about the importance of getting the right computer systems, but have not invested the time to look at their telephone systems. This can be because they have different suppliers for everything," added Mr Pallett. "It is common to have one provider for computer systems, a different supplier doing the telephone systems, and even a third for broadband connection.
"Having different providers can cause problems, not least with knowing who to call when you have a problem or difficulties or one supplier blaming another for the issue at hand."
"You are also relying on your suppliers to provide the best proactive advice to suit your business.  If they aren't talking to each other or one isn't stepping up the mark then it is your business that suffers in the end.
Bespoke Computing Ltd has been providing telephones to its clients as part of a bigger solution for a number of years, with a growing demand for more integrated solutions they are now offering telephones on a wider basis.
"And with modern telephone systems now being computer based, running on the network as your computer systems or going over your broadband, you can only benefit by reviewing the telephone systems for your business."
"Engaging a single supplier means a point of contact for the essential technology needed to operate a business.  No blaming other suppliers when something breaks and a solution that is integrated across the entire business."
To find out more about integrating the technology and communications strategy within your business contact Bespoke Computing on 01952 303404.