What is Managed I.T. and How Can It Benefit Me?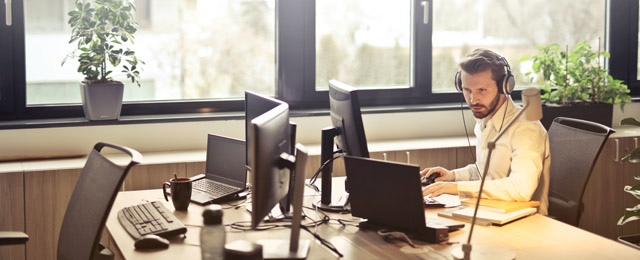 Nowadays, technology is prevalent in all businesses, whether it be in operations, communication, cyber security or business development. They all need to be reliable. The best way to maintain the reliability of your business's IT is through constant management.
What is Managed IT Support?
Managed IT Support is basically hiring an external team to be the one-point of contact for all your IT needs.
The Managed Service Provider (MSP) should offer an experienced and dedicated team who provide the all-round management and review of your IT infrastructure, plus are on hand to support with any issues or queries that arise.
Benefits of Managed IT
There are many benefits to outsourcing IT, including:
Cost – let's be honest, recruitment can be expensive and hugely time consuming. For many SMBs, hiring an in-house team just isn't feasible, so outsourcing is a great, cost-effective alternative.
Security – being experts in the field, your MSP will handle all aspects of your security.
Time – having your IT looked after by a qualified and dedicated team, you can put your time into what matters to your business.
Availability – IT support is available as and when you need.
Reliability – a good MSP have people who know exactly what they are doing. It can give you peace of mind that your IT will continue to run, but also be supported should it experience any issues.
In short, Managed IT Services are a cost-effective solution for reliable and safe IT that gives you the gift of time. That means you and your team can continue to do business and meet your goals.
To find out more about Managed IT and how it can benefit your business, click here, or give us a call on 01952 303404.