Westbury Environmental
Helping to grow an Environmental Consultancy
A Shropshire-based Environmental Consultancy needed to set up IT on a budget when the company was just starting out.
But it also needed to have systems in place to help it grow in the future. Westbury Environmental engaged with Bespoke Computing to get started and then move forward.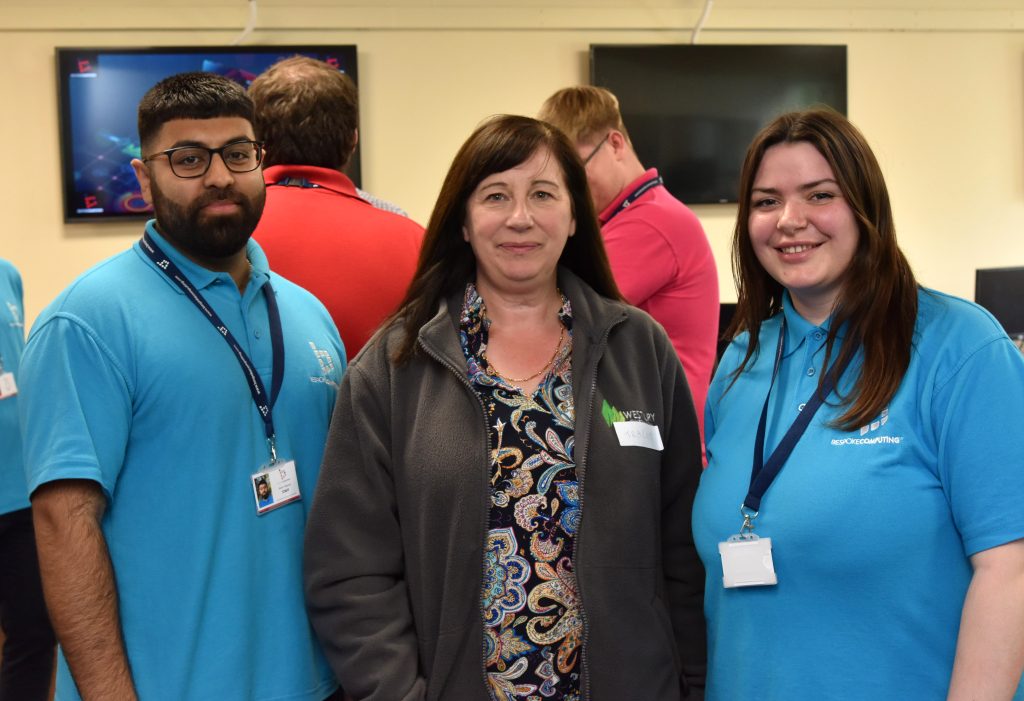 The Client
Westbury Environmental Ltd, in Telford, was established in 2012 by Tracey Westbury.
It works throughout the UK in a variety of sectors to provide clients with solutions that meet the ever-increasing environmental regulations.
The Solution
Bespoke Computing first engaged with the company a number of years ago. Paul Cook, Business Development Manager at Bespoke Computing, said that when Westbury was first starting out, like many companies, it was looking for IT solutions on a budget.
To begin with, the company needed to engage an IT provider it could trust to look after all their equipment and ensure the systems in place were safe.
"We engaged with the business and Tracey initially signed a service agreement with us to look after all her IT equipment," said Paul. But inevitably, and thankfully, the business started to grow, and it needed more equipment and systems in place to match and handle that growth.
"The company always work quickly and diligently for us and have really taken the time to get to know our business, our current needs and our needs for the future. They have been able to offer us suitable advice and guidance."
– Tracey Westbury, Westbury Environmental
The Outcome
Since then, Westbury has grown and have ended up replacing all of their equipment. The partnership and trust between the two companies meant that Bespoke was able to offer the best advice and deliver the systems to help Westbury Environmental move forward and grow as a business.
"That means new laptops, PCs, back-up, server and firewall systems to make everything completely safe," said Paul.
"The business is growing at a rapid rate and Tracey recognised she needed to put in an infrastructure which will help her continue to grow and build towards the future."
Tracey said: "We have worked with Bespoke Computing for a few years now and have already been on quite a journey."
"We trust them and the systems they have put in place have definitely enabled us to grow the company significantly."
Paul added: "We started working with Westbury early in their business development and it's been really nice to see how their business has grown. We at Bespoke Computing have grown at a similar rate alongside them.
"Tracey is someone who really embraces technology and what it can do for her company and is fantastic to work with."