Think before jumping on the Cloud bandwagon

A Telford computer expert has urged businesses to think before jumping on the Cloud bandwagon.
Chris Pallett, owner of Bespoke Computing, said that small and medium-sized businesses were already "good at what they do" and didn't necessarily need to start adopting new systems using Cloud services.
A Cloud system is Internet-based computing where shared resources, software and information are provided to computers and other devices on demand and accessible from any device with Internet access.
But there are additional factors that need to be taken into account when considering such a service, including privacy issues, security and back-up provisions.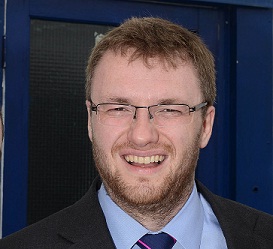 Mr Pallett, who first launched Bespoke Computing 10 years ago, has near two decades experience as an IT professional.
"Our customers are good at what they do and don't necessarily need to bog themselves down with the mechanics of trying to adopt and implement Cloud based technology," he said.
"It is not just as simple as a company deciding it will now do everything in the Cloud, setting up a Google or Amazon account and off they go.
"Switching to Cloud-based systems should be approached the same way as any other technology solution for your office and is a job for an IT professional to properly plan and implement.
"That's why, if their existing 'box in the office' system is working perfectly well, our advice is to consider whether it is really worth the hassle and additional work using a Cloud system would be."
"Some of the major Cloud players are more brokers than IT providers. Once you have handed over your credit card details, we often hear reports that there is little customer service or support after.
"Trust is also a big concern at the moment, with all the reports about government spying in the US. By storing information on the Internet, is it really safe from prying eyes?" he added.
"Ultimately, if your current non-Cloud based system is working just fine then our advice is leave it alone, unless moving to the Cloud offers additional advantages to your business."
Bespoke Computing is based in Telford, Shropshire. For more information about the services it offers or advice on your business IT systems, visit www.bespokecomputing.com or call 01952 303404.