The Importance of New Year Goal Setting in Business…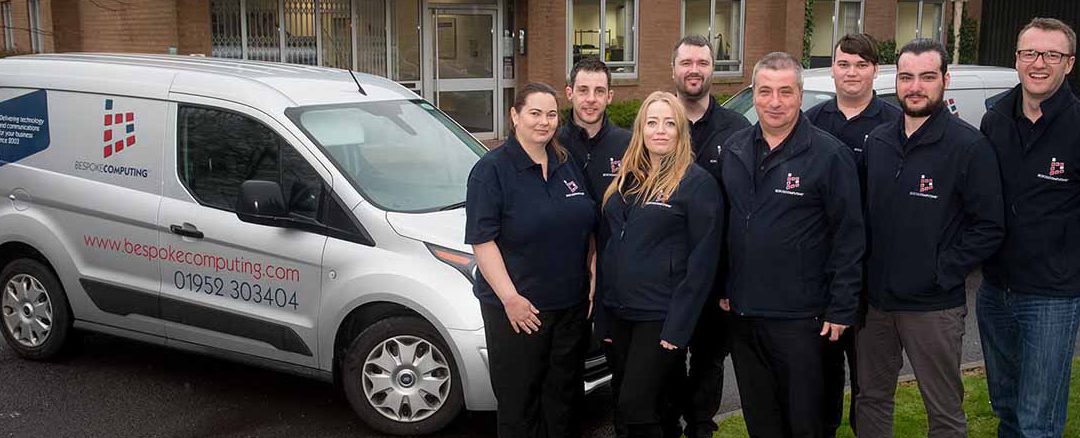 I cannot believe that Christmas is already upon us! With 2019 just around the corner, it's the perfect time to look to the year ahead and think about what we would like to achieve – at home and at work.
I have already set some goals for next year around my health, family and well-being. They don't have to be results driven goals – I want to put more time aside for making memories too. For example, I intend to take my young son camping for the first time in 2019 (preferably when it warms up a bit!)
Goals for business
It's also an important time for many of us at work too.
Some organisations run their financial year with the calendar year, others with the tax year ending in March. Either way, many business owners are reflective during the winter months so it's a great time for goal setting for the year ahead.
Analysing your company's infrastructure will involve looking at your IT. In the last week we have experienced a few scenarios that demonstrate the value of putting in that bit of effort so you can build the best of plans.
Considering your IT
One client is looking at the age of their equipment to plan hardware upgrades and refreshes for the year ahead.
Another has been presented with a software update for one of the key systems. However, their equipment is ageing and installing the update may have unintended consequences. It is therefore invaluable to review and consider all of the options first.
The third client has a key system running on Microsoft Access 2010. With the recent release of Office 2019 and extended support ending in 2020, now is the time to evaluate the options rather than having a hand forced later in the year.
Whatever is relevant for your business – review is key. You may have ageing hardware, software or other areas that need consideration over the next year.
It's also okay to change nothing, providing that decision is informed and well considered. You may need to bring in external advice to make those decisions, and that is something we can help with at Bespoke Computing.
So, if you're wondering what goals to aim for next year; consider some of these key questions:
How efficiently is your team working?
Increasingly, businesses are not made up of people working 9-5 in an office. They need email on the go, remote access to files, video calls, wireless networks, cloud storage, online platforms for collaboration and portable technology. Can you increase efficiency with better systems and tech?
Are you protected from security threats or malfunctions?
If your IT system crashed, could you recover everything easily? Have you considered what the impact would be of a major malfunction – would it affect productivity or customer service? Is yours and your customers' data safe?
Even if you could cope with a major crash, your business may never recover from the loss of credibility and faith within your customers, if their data security is breached.
Are you reaching your customers in the right way?
Finding ways to communicate better with your market can be sought by many means. For example: investing money in advertising or marketing, re-branding or holding events to raise your company's profile.
Would small changes like having some help hosting a website, or sending out regular e-shots or newsletters make a positive difference? If well considered, the smallest of changes can make the biggest of differences.
Do you need to invest in new equipment or technology to work more effectively?
Consider whether updating your systems would increase productivity and customer service or simply allow your money to go further.
If your workforce relies on business mobiles, then you may want to look at the cost difference for a company like ours to supply them to you. Using our partnerships with the UK's leading suppliers we can command the best deals and tailor-made tariffs, which work best for your business.
Whatever your goals are for the New Year – we hope it's a prosperous and happy 2019!
If you would like to discuss any of Bespoke Computing's services and how they can help you to achieve more in business in 2019, please call us on 01952 303 404.