The Benefits of Using StorageCraft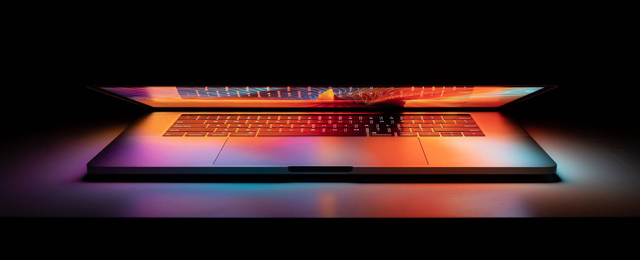 Here at Bespoke Computing, we are proud to be silver partners with StorageCraft, and hope to reach Gold partnership soon.
What is it?
StorageCraft is an innovative piece of technology for system recovery. It is fast, reliable and ensures business continuity with its excellent support. Here is a rundown on why we use StorageCraft for our clients and all its brilliant features.
Data Protection
For industry-leading recovery in speed and reliability, look no further. Their ShadowXafe system provides the best in data protection.
If something goes wrong, you are able to recover files or entire systems in seconds. It can replicate your data locally or in the cloud, encompassing everything on your physical and virtual machines, including applications and settings. It makes recovery quick and painless.
They have a 100% success rate for every restore they have conducted in the last 12 years!
Protection for SaaS Data
If a third party is hosting your data, then it isn't necessarily safe from human error or viruses. Files can be over-written or infected, and the host may not have an adequate recovery plan in place that meets your needs.
With StorageCraft's cloud back-up your business' SaaS data will be protected. Whether you work with Microsoft Office 365 or G Suite, their system can recover the files in seconds, in an easy to use format.
Disaster Recovery
If your IT system fails, consider how much money you may lose in missed business, a plunge in staff productivity, and the damage to your reputation.
Whatever has gone wrong, you need to get back up and running as quickly as possible.
To build this kind of quick, large-scale back-up can be costly, but with StorageCraft Cloud Services you can minimise costs by tailoring the service around your needs. Plus, there are no extra fees if you do need to make a recovery.
Defence from Ransomware Attacks
At Bespoke Computing we will arm you with the tools you need to prevent ransomware viruses and advise on best practices – such as deploying firewalls and putting controls on any critical data.
A report from Sophos last year said that more than half of the organisations they surveyed had been infected with a ransomware attack, and most more than once. Shockingly 75% of the companies who were attacked had up-to-date protection in place. So even with the best-laid plans, you need a safety net.
When things go wrong, the last line of defence is a rock-solid back-up and recovery solution. Using ShadowXafe and/or the StorageCraft cloud services, data can be recovered quickly.
StorageCraft also has OneXafe, which takes continuous snapshots of your data set, which can be used to recover data. As snapshots are immune to any modification this is a great feature.
Scale-out Storage
Our data is growing every day. A report from Seagate predicted that by 2025, our data volume will be nearly 1,000% more than what it is today. Traditionally when you run out of storage, you scale up by bolting on more. This can be costly and complicated.
Instead of scaling up, OneXafe allows you to effortlessly scale-out. OneXafe can instantly grow your storage in minutes with zero configuration.
It is safe to say we are big fans of StorageCraft and all of its benefits, and hopefully, now. you understand why!
To find out more about how we can support your IT and communication needs, call us on 01952 303404 or email sales@bespokecomputing.com.