SMEs vulnerable to fallout of cyber attacks

Businesses are leaving themselves vulnerable to the fallout of cyber attacks by failing to have a disaster recovery plan in place.  Less than a quarter of all SMEs in the UK have such plans in place, according to IT infrastructure expert Chris Pallett.
He says that while many SMEs are waking up to potential threats to their IT systems, they are falling behind in ensuring they have fall-backs in place to continue running the business effectively while dealing with an attack.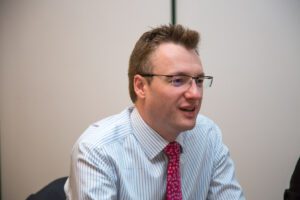 "Disaster recovery isn't just about being able to run a business amid the fall-out of floods and fire, it's about having a plan in place which limits the damage cause by a number of threats, including cyber attacks and loss of customer and business data.
"And although cyber attacks do cause IT issues, actually internal system failure and human error are actually far more likely to be the cause."
A report released last month, 'The State of IT Disaster Recovery Amongst UK Businesses', revealed only around 20 per cent of IT issues stemmed from environmental threats.
"Many businesses believe that because they back-up their data, they won't have an issue if the worst happens. But this potential overconfidence is preventing companies from optimally ensuring business continuity.
"A robust disaster recovery plan should be discussed, implemented and staff trained to deal with both the immediate threat and the recovery steps. Importantly, the plan should be tested.
"All too often, as part of an audit of IT infrastructure, we find that the plan may have been designed some time ago and is out of date. Technology, hardware and software, moves on quickly and the disaster recovery plan may not actually be fit for purpose.
"For businesses this means expensive downtime and loss of productivity and in some cases it could see the loss of vital business and customer data – and it's an issue for businesses of all sizes, from sole traders up to hundreds of employees."
Bespoke Computing offers an IT health-check for businesses, which includes a review of disaster recovery procedures. Please contact Chris by email at sales@bespokecomputing.com or call 01952 303404.