Pound the Bounds… and blisters

Well, we limbered up, we trained… and we… made it just 12 miles into the 25-mile training walk that was the Pound the Bounds in Rock.
But, like all determined fundraisers, we have picked ourselves up, dusted ourselves off and are ready for the next training challenge in preparation of the 50-mile hike we will undertake in October.
The Bespoke Computing team were raring to go at the annual Pound the Bounds in Worcestershire on May 5, ready to step up the fitness plan as part of the preparations for the Long Mynd Hike.
I was joined by my trustee engineers Connor Hawksworth and Matthew Parrott and we set off in eagerness on the trek organised by the Rock Village Hall Committee in aid of the Midlands Air Ambulance, one of the charities we will be raising money for in October.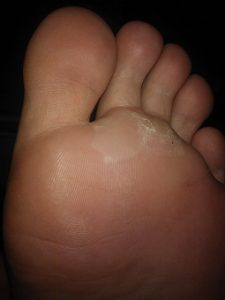 The hope is we will raise £1,000 and split it between the air ambulance, the Severn Hospice and Shropshire Mind… even if we have to crawl across that finishing line!
We failed to Pound the Bounds for 25 miles because quite simply blisters got the team and it meant we had to bow out at the 12 mile check-point.
But the experience has helped as this highlighted the importance of having the right equipment for the walk – even something as simple as wearing the right socks matters.
It was also the first time we'd walked as a team, the training up until this point had been individual. The dynamics and familiarity of working as a team in the office played a really important part in getting us to the second checkpoint; setting the pace, the order we walked in and motivating each other.
The route itself was very picturesque with views of the Clee Hill and a walk through the Wyre Forest, if you are going to walk in pain due to blisters beautiful Shropshire is the place to do it!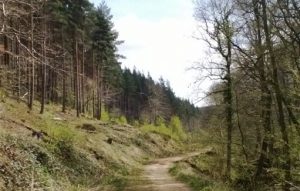 So that just leaves a small beg… we got 12 miles, we learnt some lessons and we are now even more determined to step up our game and make sure we reach the 50-mile mark later in the year.
Please sponsor us anything you can and help us raise some much-needed cash for three great charities. And we will also raise some cash for plasters!