Have We Been Naughty or Nice this Year?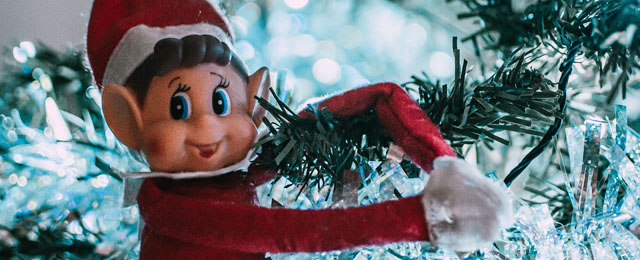 It's coming to that time of year again! The season of joy, terrible carol singing and mince pies.
It's also the time when everyone starts questioning their behaviour over the past 12 months because, let's face it, no one wants a lump of coal in their stocking.
For some IT companies, being good means wearing a few badges of honour. Microsoft this. Google that. But whilst a badge tells you they know how to sell the product and pass an exam, it doesn't necessarily mean they're very nice.
So, how can you be sure that Bespoke Computing has made it onto Santa's "nice" list?
Because we care about client feedback.
When a customer comes to us and says, "Thank you so much for helping me with this project, Chris!" or "I had an issue and spoke to Ken, who did an amazing fix!" it really makes our day.
We have a great relationship with our vendors, sure, but what matters to us is that our customers feel looked after and secure. Something our testimonials speak to.
In fact, a few years ago, a customer of ours was struggling to operate his two locations independently and manually inputting all the information from site B into the account system of site A. Every single week. On a Sunday.
We set up a system that carried over his business to the site A system in real time. With a relatively inexpensive solution and just an hour of our time, we gave this guy his Sundays back.
If we could give you a whole extra day a week, what would that mean for you? More time spent with your loved ones and more time drinking mulled wine at your local.
Whatever it might be, that's the power of our work. That's why we do what we do. That's our present to you.
It's the season of giving, after all – we want to give our customers their holidays and Christmas cheer back!
And, wait, there's more! On the 4th December, we participated in Elf Day for Alzheimer's Society, getting in the festive spirit whilst raising £740 for an amazing charity who mean a lot to us. We even exceeded our initial target by £640! If Santa isn't happy with that, we don't know how anyone could possibly impress the guy.
Check out our costumes on our Facebook page. And to find out more about how we operate and how we can help get your business on the 'nice' list, click here or give us a call on 01952 303404.