Businesses urged to be aware of security measures
Business across the Midlands are leaving their computer systems open to dangerous viruses are being urged to make themselves aware of the basic steps that can be taken to protect the technology.
October is Cyber Security Awareness month and cases of businesses losing data due to viruses have been highlighted – but still there are those who have not taken the necessary precautions.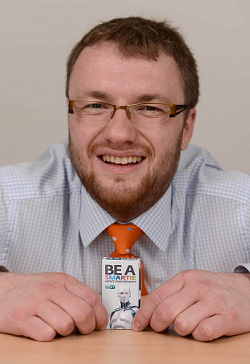 Chris Pallett, of Bespoke Computing in Telford, said often business owners are not aware of the security measures that can easily be put in place.
He said: "Viruses can have a fatal impact on computers – an impact which risks the loss of all data. Client details, emails, and occasionally everything! Some businesses will never recover from a loss like that.
"The more awareness that is drawn to the issue, the more chance there is to reach people who will take notice and make sure they have anti-virus software – or software that is up-to-date.
"There are simple actions that can be taken like having a password on portable devices or encryptions on memory sticks and investing time in making employees aware of security measures and why they are important."
Bespoke Computing Ltd have drawn up a list of advice pointers on better technology security which are available on their website.
"Whilst fewer laptops are being found in clubs and taxis, the frequency with which we hear about computer systems being compromised and the subsequent damage caused by them is on the up," adds Chris.
"High profile incidents span from industrial system compromises to the French Euromillions website being taken down by hackers.  But despite smaller businesses being a bigger target for computer hackers, you rarely hear about the more serious lower-profile compromises in the media. How much protection you require depends upon the risk being managed."
Bespoke Computing Ltd staff are available to give advice on 01952 303404.