5 Questions Asked to an I.T. Provider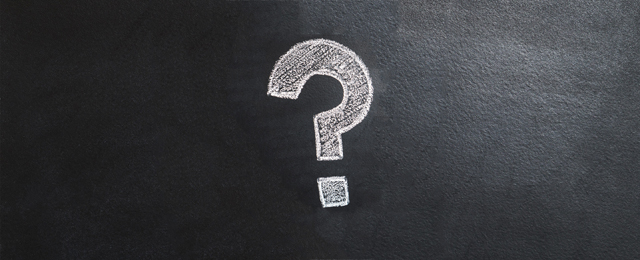 With most of us having to significantly change the way we work over the past 12 months, it's even more important that you have an IT partner who is listening to what you want and what you need.
We have had lots of businesses asking us questions during this time. Many of which are looking for new IT service provider, who can work with their business to achieve their goals and keep their business protected.
So here are our top 5 questions that business owners and managers are asking, that we love to say 'yes' to! 
1. Can we work together in partnership, rather than just calling when things go wrong?
YES
In fact, we only work with businesses in this way.
March last year left many businesses realising how much they rely on their IT, and what a disaster it can be when things aren't set up correctly.
We want to work with business owners and managers who understand the power of a more permanent solution to their IT needs and be the partner they can rely on. As well as being there for day-to-day issues.
2. Can your services help me to grow my business?
YES
Your entire setup is unique to your business. Your network, devices, software, the way you share files, security… you get the idea.
The more tailored your infrastructure is, the more streamlined your business will be, and the better the product or service is that you deliver to your client.
To work as a partnership, we need to know your business inside out:
What do you think works really well for you?
What do your staff think?
How would things look in a perfect world?
Fine tuning can increase motivation and production, leaving your customers delighted with the service they receive from you – buying more, more often.
3. Do you work proactively, or just fix things when they break?
YES and NO
Our experience tells us that working proactively is the best way to keep your systems running at optimum level, allowing your infrastructure to grow and develop with the business, and keep it safe and secure from potential breaches.
So in short, yes we work proactively, but we are here to fix things when they break too. It's just that our proactive work minimises the frequency and scale of any problems.
4. Do you have a clear plan in place if our IT goes down?
YES
One of the first things we work on with our clients is disaster recovery. We ensure each client has an off-site back-up plan of all their data, that is updated every day and is regularly checked.
Each recovery plan is different, so while we're getting to know you and your team, we look at:
Your data collection and what your business can run without and for how long
Procedures that can be put in place, if any potential breaches were to occur.
We react as if it were our own business, minimising data loss and downtime as far as possible.
(Take a look at our Cyber Essentials Audit which takes an in depth look at your business' security.)
5. Can you maintain and update our systems without disruption to the team?
YES
Downtime is frustrating, we get it.
Not only does it mean you have a business full of people who can't work, but when things do get back up and running, it takes everyone a while to get back to what they were doing!
When you partner with us, we spend a huge amount of time working away in the background for you. Necessary updates, back-ups, security – it's a long list.
The best part is, you don't even know we're doing it.
Only on the odd occasion will we require to log out or such, but this is only in the case of a suspected issue. But our maintenance is carried out at times that won't disturb you and your people.
We're here to help you do more, not less!
If you have a question we haven't answered, we'd love for you to ask.
If you are looking for a new IT support partner – one who works as part of your business and not just another supplier – give us a call to discuss how we can help your business reach its goals this year.