Integrating computer and telephone systems for your business

You may have already heard via our blogs about the importance of getting the right computer systems, but when did you last look at the telephone systems for your business?
It is common to have one provider for computer systems, a different supplier doing the telephone systems for your business, and even a third for your broadband connection.
But having different providers can cause problems, not least with knowing who to call when you have a problem or difficulties or one supplier blaming another for the issue at hand.
Although Bespoke Computing has provided computer, telephones and broadband for several years, it has until recently been only an informal offering for select clients.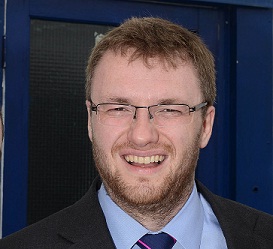 Chris Pallett, director of Bespoke Computing, said having just one provider for all the services had significant benefits.
"For several years Bespoke Computing Ltd has been providing telephones to its clients as part of a bigger solution.  With a growing demand for more integrated solutions it only makes sense to offer telephones on a much wider basis."
"And with modern telephone systems now being computer based, running on the network as your computer systems or going over your broadband, you can only benefit by reviewing the telephone systems for your business."
"Engaging a single supplier means a point of contact for the essential technology needed to operate a business.  No blaming other suppliers when something breaks and a solution that is integrated across the entire business."
The telephone services available from Bespoke Computing Ltd includes traditional lines and calls from BT Wholesale to more modern and flexible Voice over IP solutions via the Internet, and often include a mix of old and new technologies to deliver the best and most appropriate solution.
To learn more about how you can work with Bespoke Computing Ltd to look after the telephone systems for your business, get in touch by calling the office on 01952 303404.