Tech Trends for 2020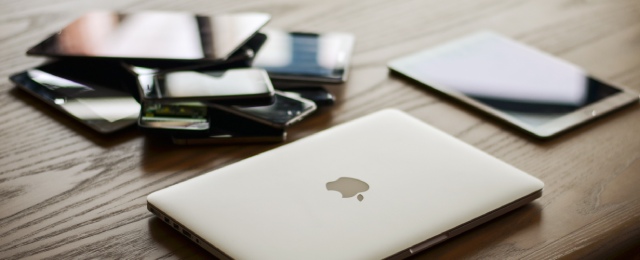 Managing Director, Chris Pallett, shares the tech trends he predicts for 2020.
1. Security fails will continue at an epic rate
Microsoft plans to retire Windows 7 and Server 2008 in the Near Year. So, I predict hackers will be looking for ways to exploit these older systems and find security flaws.
There has already been some media attention around the BlueKeep vulnerability. This is a security vulnerability that has been detected on computers running on Windows 7 or earlier versions.
It won't be long until we see a security threat on the same scale as the WannaCry ransomware attack from a couple of years ago. That was a worldwide cyberattack targeting computers using Microsoft Windows.
If you are running on an old Windows system it will be worth considering an upgrade and using a patch to mitigate the issue in the meantime.
 2. We will own less of our technology
The cost of computer equipment is increasing, which is due in part to the current foreign exchange and state of the economy. This has led to renting and financing equipment becoming a favourable option for businesses.
Vendors are now pushing towards rental and subscription models, and big players like Adobe have already withdrawn perpetual licensing.
It might not happen in 2020, but I predict it won't be long until you cannot buy Microsoft Windows outright. We have already seen a similar outcome in gaming and streaming services.
 3. Wi-Fi 6 and 5G will become more mainstream
5G will continue to be rolled out next year, improving mobile data speeds for more people. Networks are upgrading to allow for 5G as the number of 5G capable handsets break into double figures.
Apple look set to release the iPhone 12 with 5G capabilities next year to ensure they get a slice of the action too.
We will also see WiFi 6 become commonplace. It is estimated to be 30% faster than WiFi 5, and we will see a significant improvement in speed when using multiple devices on one router.
4. Increase in VoIP adoption
Next year the marketing machines will go into overdrive with the message of Openreach retiring their traditional analogue phone network by December 2025. This will mean that approximately 16 million lines and channels will need to be upgraded in the meantime, meaning sales of VoIP will increase.
The good news is that here at Bespoke Computing Ltd, we have been selling VoIP for years. We have everything in place for businesses wanting to switch before the chaos ensues, with many businesses expected to leave it until the last minute.
5. Mobile phones are going small again
After seeing mobile phone sizes steadily increase, we will now see devices become smaller and more wearable – like Apple watches for example.
Microsoft surprised the sector with a new foldable Surface Duo phone running on Android. It has two 5.6-inch displays that can be rotated 360 degrees and used together, creating an 8.3-inch tablet.
Meanwhile, Google has just acquired FitBit to make a break into the wearable's market.
If consumers will be wearing their tech more, the tablet market might be in for a change.
6. Increase in smart homes
Research from Smart Homes Week has revealed there are now 15 million 'smart homes' in Britain. 57% of the country's homes now have a smart device to control lights, security, the kettle, vacuum cleaner or something else in the home.
Who wouldn't want to tell Siri to pop the kettle on when they're five minutes away!?
It all comes at a cost, but with competition in the market rife, and demand increasing, it will hopefully become more and more affordable in the future.
7. New battery technologies
The humble battery hasn't improved significantly in years. Developers are looking at battery management systems in order to improve them, and we expect batteries of the future to power more kit, for longer, and faster, without increasing the size.
There is lots of new battery technology in development. For example, XFC – which aims to deliver 200 miles of electric car range in about 10 minutes of charging. Lithium-ion batteries that use silicon instead of graphite to achieve three times better performance, capturing energy from WiFi waves, and even harvesting energy from the device owner.
Safe to say, there are a lot of tech trends that we should be keeping our eyes on!
To speak to us about your IT and communication needs, call us on 01952 303404 or email sales@bespokecomputing.com.