New team member for Shropshire I.T. firm
A Shropshire computer firm has welcomed a new face to the team – to ensure their administration and customer service is as polished as their IT.
Carol Saunders is the newest member of the team at Telford-based Bespoke Computing Ltd and will be assisting in the finance department as well as ensuring customer service is up to scratch.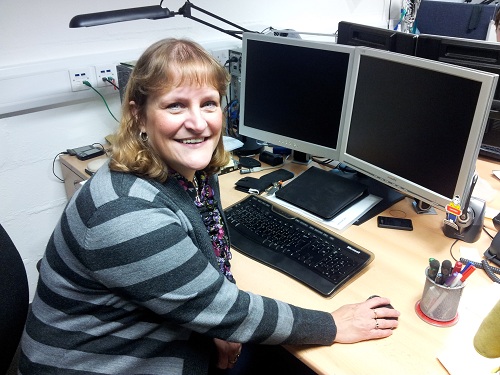 Managing director Chris Pallett said: "2012 has been a good year for Bespoke Computing Ltd and despite difficult trading conditions for some, we have increased our sales by 30 per cent compared to the previous year.
"Looking to the future we have some ambitious plans for growing the business, we need to surround ourselves with the right people to make that happen whilst continuing to deliver the quality of service our customers expect.
"Finding Carol was serendipity, her past experience and passion for the job will be an incredible asset without question."
Carol, who has eight years experience in accounts, said: "I am really pleased to be working with Bespoke Computing Ltd and am looking forward to working with both the staff and the clients."
Bespoke Computing Ltd has expanded after a record breaking 2011/2012 business year with early indicators suggesting 30 per cent growth.