IT specialist appoints Business Development Manager to spearhead growth plans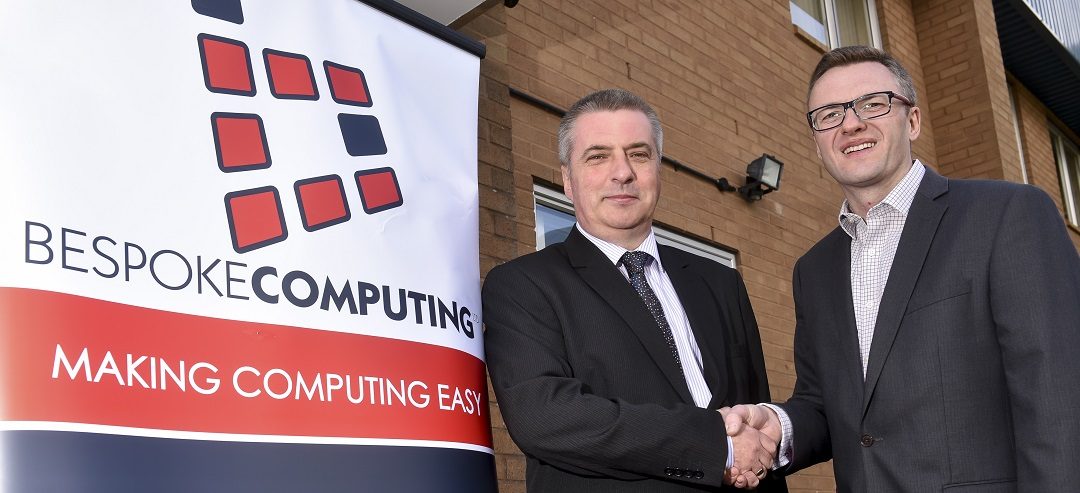 Midlands IT specialist Bespoke Computing has made a key appointment to drive the business forward and spearhead future growth.
Paul Cook has been appointed as the firm's first Business Development Manager. His role will focus on drawing in new clients for the Telford based organisation that provides tailored IT and communications solutions to businesses across Shropshire, the West Midlands and beyond.
The move is one in a number that will see further expansion in the sales and support team over the next financial year.
Bespoke Computing recently moved to new headquarters in Stafford Park, doubling its footprint to support its expansion.
Chris Pallett, Managing Director of Bespoke Computing, said: "Recruiting somebody into a sales capacity was the next logical move for our business at this time of growth.
"There is plenty of opportunity to do new business out there and having Paul on board will allow the business to explore new avenues of opportunity without compromising the high level of service we deliver to our existing clients. Paul has excellent commercial knowledge and he has already made a difference to our top line in the short time since he joined Bespoke Computing."
Paul has a rich pedigree with 30 years of sales and technical expertise in the IT sector. He began his career as an engineer for Texas Instruments before progressing into IT sales with broad experience of roles from sales executive to sales director.
He said: "The role of Business Development Manager is crucial to support the on-going development of Bespoke Computing. Having spent my whole career in the IT industry, I have a wealth of experience to bring to this new role.
"I am very excited to have joined a company with such a strong vision and ambitions for the future."
For more information about Bespoke Computing and its range of services, go to www.bespokecomputing.com or contact Paul on 01952 303404.