Maximising Facebook for Business
Facebook is a great way of connecting many businesses with their target audience. It is a platform with an audience of over 1.65 billion, which can put your name in front of specific groups of people and offer a direct communications tool with your customers.
Whatever your personal opinion on Facebook, many businesses both large and small are including Facebook in their marketing. No, it won't be for everyone, especially if time or budgets are an issue, but here are Key 3 Media's main reasons why harnessing Facebook for business could be one of the best marketing decisions you make.
The Facts
As of April 2016, Facebook is the world's most popular social networking site. In the UK alone, there are over 37 million people with active accounts. On average, people use the site for 15 minutes a day.
If you think your client base is "too old for Facebook", you only need to take a glance at the statistics to see the reality. Facebook isn't just for young people, with an increasing number of older users in recent years. In fact, in the UK teenagers aged 13-19 are the lowest user demographic now, with the highest being the age group 20-29.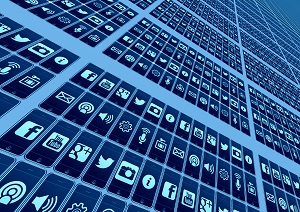 All ages are using Facebook. It is the leading social media across the board for people to stay in touch. Teenagers may prefer Snapchat and Instagram, but they are also likely to be fans of instant messaging, where Facebook of course has another significant presence thanks to Facebook Messenger and WhatsApp.
Facebook also owns Instagram, by the way, which they bought in 2012 for $1 billion, and business can now seamlessly advertise across both Facebook and Instagram.
What Zuckerberg & co. have done is create and develop a complex but easy-to-use utility for Joe Public, which provides the leading free networking tool for friends, family and organisations. Many business owners want to integrate into that circle.
The Power of Facebook for Business
At Key 3 Media, Facebook is definitely our favourite social media platform. It is usually (but not always) the first channel we suggest to clients, whether they are Business-to-Consumer or Business-to-Business.
People are now using social media like a search engine. YouTube is the world's 2nd-largest search engine, for example. By making your business easily discoverable on Facebook, you will frequently be reaching large numbers of people – instant free advertising. It is easy to display your reviews, news and views and truly converse with customers and potential customers, which is something traditional media simply can't offer.
Promoting your business on Facebook can help drive sales, increase walk-ins and raise brand awareness, as well as easily engaging with existing customers. How do you stay in touch with people who have already bought off you? It is more cost effective to upsell to an existing customer or get them to recommend you than it is to secure a new customer off your own back. If you encourage your customers to like you on Facebook, you can easily stay in touch with them and remind you that you know your industry inside-out.
However, Facebook's ability to provide you with niche audience targeting, statistics and analytics is where its real power lies.
Facebook captures massive amounts of data on its users, and it's all there, waiting for businesses to harness it. As long as people carry on freely giving their personal info to Facebook, so much the better for advertisers. People tell Facebook their family status, where they went to university, their income… and also Facebook is tracking which Facebook pages they like visiting. This allows the advertiser to learn more about their target audience's interests, past purchase behaviour and more.
You want to promote your half-term tennis camps to parents who live within 20kms of your club, like tennis and have children aged 5-18? No problem.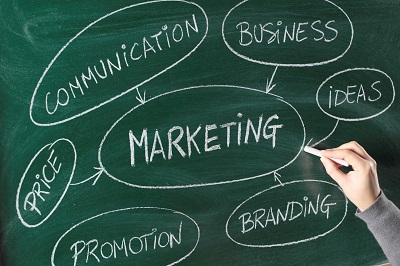 How Facebook for Business Advertising Works
Facebook lets you create adverts that target specific audiences, as opposed to "traditional" blanket advertising. If you have an ad in a local magazine, for example, it may reach your target audience but you will also be paying for all those people who saw your ad but would be highly unlikely to buy off you. With Facebook Advertising, you choose the type/s of people you want to reach by location, age range, gender, interests, etc. You set your daily or lifetime budget and Facebook will tell you how many of your target audience you will reach for that spend. You could only need £1 a day.
We have plenty of local examples of how just a few pounds a day can get your advert seen by thousands of the right people – those who are most likely to be interested in your business and act on your advert. Facebook Adverts Manager keeps you up-to-date on your advertising performance; you'll be able to see which ad designs have been clicked on the most and therefore where your money is best spent.
Some images and headlines may work better than others, so you can turn off the weaker ads and Facebook automatically diverts the budget to the remaining designs. Whereas if you place an ad in a printed directory, for example, chances are you're stuck with that same design for the next 12 months, so if it doesn't work it's an expensive mistake.
Now compare all that to traditional forms of advertising…. Mass advertising still has its place, of course – some newspaper ad campaigns, billboards and so on can be amazingly effective. If you want to put your brand in front of thousands of people, you have TV, outdoor… a whole host of excellent choices. But if we're looking at accountability for SMEs, ones that want to push a direct call-to-action without spending hundreds or thousands of pounds, Facebook is definitely worth investigating.
Again, if you use Facebook Ads correctly, you can track the results in (almost) real time and refine your campaign as time goes on. You'll be able to see how many people within your audience have clicked on the various ad designs and further niche down your target, so your volume is effectively going down but your conversion goes up.
If your goal is to drive people to a specific page on your website, you can now install a Facebook pixel into your website code and "stalk" those who clicked through to your site but didn't complete the next step…. Maybe you want people to fill out an online enquiry form; they click through to the page but don't go through with it. The pixel enables you to create an ad that only appears to these people on Facebook; "You may have heard about how we are helping football fans in Shrewsbury. Is there anything we can do to help?" etc.
Facebook Advertising has also launched a Lead Generation advert, which is perfect if you want to capture email addresses for your marketing. We recently designed and managed a Facebook Ad for a client and in one week got them over 100 names and email addresses – for just £21. The advantage that Facebook's own Lead Generation system has compared to a 3rd-party data capture form is that Facebook pre-fills the information boxes for the user. In other words, you don't have to bother typing out your details or writing your email address twice for verification. This is a sign of things to come; Facebook is proactively designing functionality that "encourages" people to stay on their site rather than go to someone else's… but that's another story.
About Key 3 Media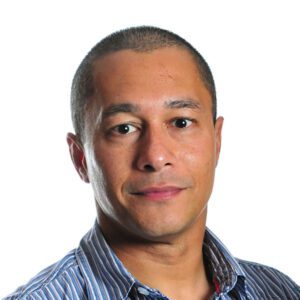 I have worked in the media industry and marketing since 1996. I cut my teeth in London for ten years, working for Carlton TV and then Pearl & Dean Cinema Advertising, promoting national and international brands. My work back in Shropshire has been to support small to medium-sized businesses, through Key 3 Media and also our sister business, thebestofShrewsbury.
Key 3 Media is always willing to talk in depth about Facebook for business. If you'd like to arrange a consultation, please call 01743 491356 or email info@key3media.co.uk