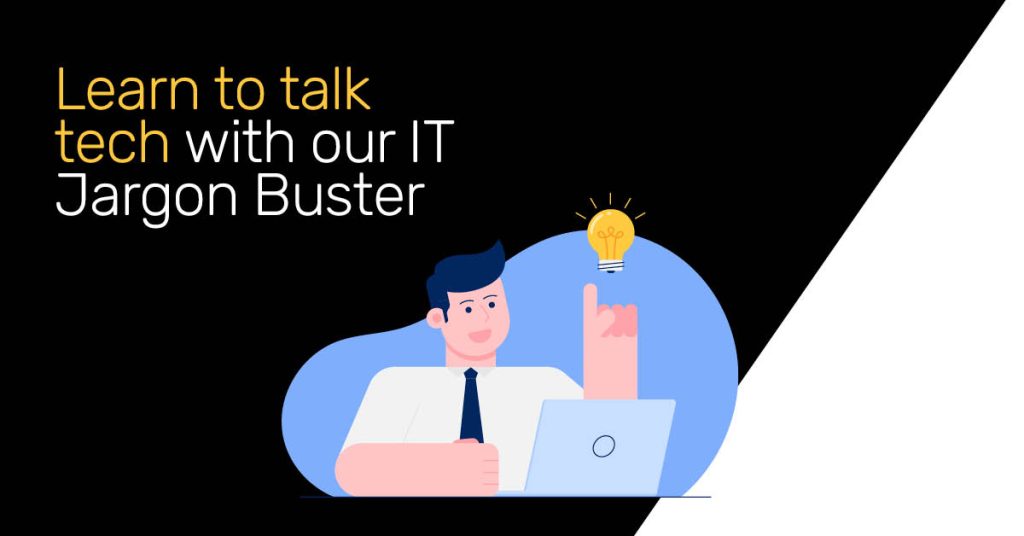 IT support is a technical job, and some of the language used can be a bit, well… technical.
We know that IT jargon can be off-putting. That's why we do our best to keep the tech talk to a minimum when we're working with our clients.
Does your tech support speak an alien language?
Let's take a look at the 3 most important areas to discuss with your technology partner (jargon-free)
1. Infrastructure
Your entire tech system makes up your infrastructure – your network, your servers, and all the devices you use to get the job done.
The right choices mean maximum efficiency and productivity. Your IT partner should help you build a world that just… makes sense.
2. Security
Everyone on your team knows they should lock the door when they leave the office. But do you take the same care with your data?
An IT security plan will depend on your particular business and should be tailor made to fit your business. One size does not fit all.
Security is one of the most critical things to think about.
3. Downtime
That's not the time you spend playing with the kids. Instead, it means the time that your systems are out of action.
Downtime of your business tech can mean money down the drain.
Therefore, you need to make sure your tech support partner understands exactly what that means for your business. They can proactively prevent problems, with world class support when you need it.
Get Our IT Jargon Buster
If you do have a problem you need help with – or just a question about your business IT – it can save a lot of time if you have a few words of lingo in your locker.
Our new IT jargon buster is your perfect starting point.
It won't tell you everything. But if you need an easy A-Z of some of the most common terms you'll hear when you're talking with an IT expert, then you're in the right place. You can download it by clicking the button below.
The technical stuff is what we do every day. If you'd like a jargon-free conversation with an IT expert, get in touch.