I.T. boost keeps care specialists in touch

The organisation that represents Shropshire's care providers is benefitting from cutting edge communications at its new Telford offices, thanks to IT specialists, Bespoke Computing.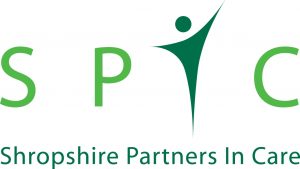 Shropshire Partners in Care, a not for profit organisation that represents more than 200 independent nursing, residential and domiciliary care companies, turned to Bespoke to provide a state-of-the-art technology solution for its office and training venue at Denby House, on Stafford Park 1.
Bespoke Computing, which has worked with SPIC for eight years, kitted out the new offices with wired and wireless networks to provide separate wireless networks for staff and visitors.
A key part of the project was linking the Telford network to the main SPIC offices at Annscroft, near Shrewsbury, allowing SPIC staff to be able to work at either venue with complete access to all their files and resources.
Bespoke Computing also installed the broadband, fitted out three training rooms with ceiling mounted projectors so that trainers can deliver content and deployed an Internet phone system that can be used at both SPIC offices, providing a seamless service to people contacting the organisation.
Important to be Flexible
Managing director of Bespoke Computing, Chris Pallett, explained: "In an environment like SPIC's it is important that the IT services are flexible and able to respond to a varying demand.
"We have put in place a robust system that will cater for its needs now and into the future as the Telford office grows.
"Along with on-going updates, user and software management, we will be providing our virtual IT director service, giving the SPIC team access to that skill set without having to employ an actual IT director, taking the headache out of dealing with any IT issues that might arise."
Debbie Price, Chief Officer of SPIC, said: "Having an office in Stafford Park allows us to offer a more responsive service to our members in the Telford & Wrekin area so it's important that the IT infrastructure allows our staff and visitors secure and instant access to services.
"There is a lot of training that goes on at Denby House and we need to have services that are regularly updated and maintained to a high standard which is what we get from Bespoke Computing."
Bespoke Computing has its headquarters on Telford's Stafford Park and serves clients throughout Shropshire, the wider West Midlands and beyond. It also sponsors SPIC's Care Awards that recognises the cream of the county's care profession.