Here's the Remote Control for Remote Working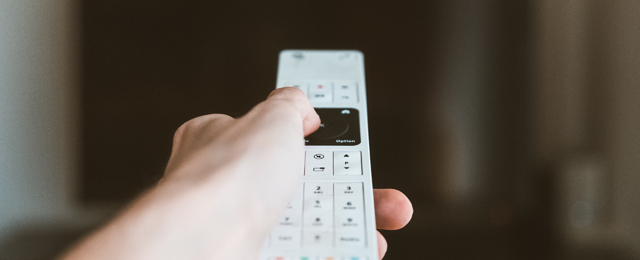 With most of us working remotely now, it's brought on a new wave of issues that most businesses aren't prepared for.
Sure, some businesses already had home working as an option, but most didn't and have been thrown into the deep end trying to keep their business running as smoothly as usual.
We understand that you have enough on your plate right now, so we thought we'd make it simple. We are going to let you know the risks you need to be aware of, the steps you should be implementing and how we can help support your business through this time.
You're busy, so let's press play on this…
Risks to Be Aware of with Remote Working
Hackers
Hackers are taking COVID-19 as an opportunity to target people's vulnerabilities and we're not going to let it happen. They are sending phishing emails and text messages, designed to look as if they have important safety information for you. They have also been setting up Just Giving pages, pretending to be a charity that needs aid during this time. It's not okay and here (link to Protecting You From Hackers post) we have a whole blog post about how to spot the signs of these hackers and how to protect yourself.
Remote Desktop
Over the weekend, we came across some alarming news that there has been an increase in the number of computers directly exposed to the internet for Remote Desktop.
Any business using Remote Desktop for their team working from home, needs to check that they are fronting their Remote Desktop using either a VPN connection or Remote Desktop Gateway, ideally with multi-factor authentication.
The safety and security of your data is essential and if this is worrying you, we can help.
The mental health and well-being of your team
This is a difficult time for everyone. It's full of uncertainty and the isolation element of it can be lonely. Now, more than ever, it's so important to check-in with those around you, including your colleagues.
How We Can Help
Our free Cyber-Security Audit (During 2020 Only)
To make sure you and your business are covered, we are offering our Cyber-Security Audit for free during 2020 (usually worth £1200 + VAT).
This is a no obligation service. We just genuinely want to help. Everyone is under pressure right now, let us relieve this one. To find out more about this service, click here.
Navigating your business through Covid-19
Whilst we are technology professionals, I am also a business owner of a company that employs a team. I want to provide as much value and support to you as a business owner as I can, which is why, alongside bespoke IT solutions, I also want to offer support as a fellow business owner.
These times are tough and there is no guide on how to handle it, but I've compiled a list of what is working for my business and those businesses of which I've supported.
To read more about how best to navigate your business through COVID-19, click here.
Looking after you
We mentioned about the mental health and well-being of you and those around you above. Well, we found this wonderful resource from The Kaleidoscope Group all about protecting your mental health and well-being whilst home working. We'll leave it here.
Real-time support, all the time
We are here to support your business through this difficult period. From installation, recovery and IT support, to consultancy, networking, hosting and broadband, we're here to provide bespoke and simple solutions, every time.
To book your Cyber-Security Audit, click here.
To be kept up to date with real-time business and IT support, be sure to be follow us on LinkedIn here.
Stay safe and call if you need us.