Healthcare and Education Falling Victim to Cyber Attacks

Healthcare and education organisations in Shropshire/the Midlands were today being urged to ramp up security on computer systems amid a rising trend of cyber attacks targeting their sectors.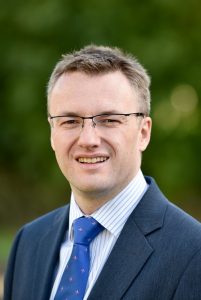 Schools, colleges, hospitals and care homes are among the most likely to be affected by a ransomware attack because of the valuable data and resources they hold, according to IT expert Chris Pallett.
Ransomware is an attack which installs itself on an IT system and effectively holds data hostage, with staff often inadvertently opening the door to malicious cyber attacks.
"Computer or device users, whether they replied to an email prompt or responded to a more sophisticated alert on a corporate network, have in a simple keystroke become victims.
"There has been an increasing number of cyber attacks on healthcare and education organisations in recent months because they are sectors which often hold the most valuable data available."
Last month saw the largest NHS hospital trust in England, Barts Health Trust, hit by a ransomware virus thought to have infected thousands of patient files. It follows a similar attack in Lincolnshire at an NHS Trust last November.
Mr Pallett, Managing Director of Midlands/Shropshire-based Bespoke Computing, said: "Research in recent weeks from the National Heath Executive which revealed that the rate of cyber-attacks suffered by trusts – even excluding unsuccessful attempts – has more than quadrupled in the past four years.
"More than 60 per cent of British universities have also been victims to ransomware attacks and this month is was revealed that cyber attackers are targeting UK schools, demanding payments of up to £8,000 to unlock data they have encrypted with malware.
"It is vital that healthcare and education providers ensure their systems are as secure as they can be against ransomware attacks, that their IT support teams have segregated networks where necessary and that training is given to staff to make them aware of potential risks."
Bespoke Computing, which recently supported a care organisation to become the first of its kind in England to match NHS information governance standards, is currently advising clients on enhanced technology to protect their systems.