Failure to log emails could devastate your business

Failure to routinely record email trails could see firms facing crippling losses and major disruption.
The warning comes from Chris Pallett, MD of Telford-based Bespoke Computing, after being contacted by a business facing up to £250,000 damages because of a lost email.
Chris explained: "In the course of just one day even a small business with a handful of staff could see hundreds of emails flying backwards and forwards. Some of those emails will effectively amount to agreements between suppliers and clients which could so easily become contentious in future. Unfortunately the majority of SME firms don't have a foolproof journaling system in place for their email – even though it can be done in fairly short order and brings huge peace of mind."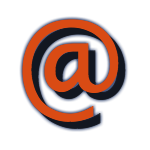 Journaling systems that operate on a set-and-forget basis, at least as far as the customer is concerned, are affordable and unobtrusive to the average user, Chris explained.
"The company that came to us recently was facing a quarter of a million pounds in liquidated damages because they could not prove whether or not a particular email was received. It's as simple as that. When you have contracts that have agreed damages clauses you need to know that you can prove how you or your staff acted at any given time. You may have done and said all of the right things and kept up your part of a contract, but if you can't prove it that could destroy your business, big or small. It's a scary thought but a scenario that's so easily prevented, whether you're a one person outfit or you have hundreds of people on the payroll."
Email journaling can be set to run in the background, locking away each day's messages in a vault which ensures they can be searched and retrieved at any point in future but cannot be tampered with or deleted by users, giving management full audit capabilities and evidence that will normally be accepted by a court.
Chris added: "This is one of the fundamental systems we set up for many clients and ensure is maintained. I wouldn't run my business without knowing I had this kind of assurance in place and it worries me that so many people don't, given how quickly it can be implemented and without requiring major investment. The cost of not doing it doesn't bear thinking about!"