Are you being charged for services that should be free?

A Shropshire IT expert is urging businesses to check their bills and ensure they are not being charged for services that should be free.
Chris Pallett, owner of Bespoke Computing Ltd in Telford, recently reviewed the telephone services of a customer to discover they had been paying the incumbent supplier almost £30 a month going back four years – for having four lines in the phone book.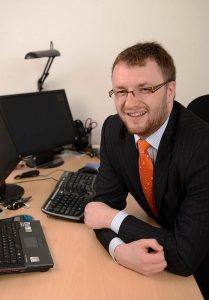 "The customer was being charged for every line that they had in the phonebook, a service which is in fact free and doesn't require any administration on the part of the supplier", he said.
"Therefore, the customer had unknowingly been paying for something that is a no cost service.  As a result of our review the customer spoke with their supplier and managed to get a refund for the past two years."
Check What You Are Paying For!
Mr Pallett said it was vital for every business owner to regularly check with all of their suppliers exactly what they were paying for.
"While not illegal as it was considered a form of 'admin' fee, it was certainly unethical of the supplier to charge for something that is free in the first place," he said.
"That's why it is vital for all business owners to check exactly what they are paying for, and be sure you are not being charged for services that should be free.
The customer, who already used Bespoke Computing's IT services, is now working to end their contract with their existing supplier and sign up with Bespoke Computing for telephony services too.
"Here at Bespoke Computing, we will carry out a full review of your telephony bill with no obligation," added Mr Pallett.
For more information or to arrange a telephony review, Bespoke Computing can be contacted on (01952) 303404.