4 Layers of Cyber Security and our Tried and Tested Solutions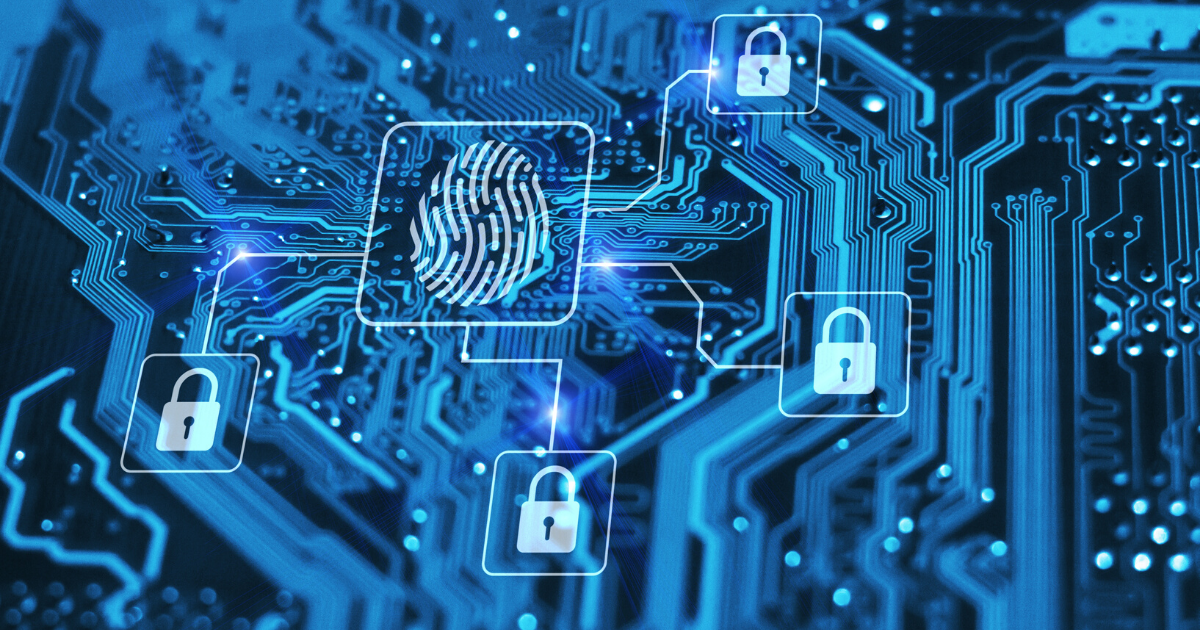 Technology has well and truly boomed in the last few years and so has the cyber security landscape.
With more devices, comes more connections and more accounts which in turn, creates more threats and cybercriminals are becoming very sophisticated and lucrative.
They are making profit out of the misery of business owners, and we're not ok with it.
You've probably heard about 'layers of security' but not necessarily understand what they are.
In this blog, we have drilled into 4 important layers as well as giving you an insight into the tried and tested solutions we recommend!
Network
When we talk about your network, we mean the way in which you access your business data on-site, off-site and in the cloud.
With the remote working trend, it has opened many networks to threats which need to be prevented. There are a few different ways this can be done such as keeping passwords tight and having separate networks for guests, but a backup is your holy grail to security.
A firewall is another powerful tool. Think of a firewall as a bouncer on the door at a nightclub. It's going to stop what goes in and what goes out. Ripped jeans? No. Trainers? No. Really ugly and dangerous malware? No, no, no.
Our solution: We would recommend Watchguard's Firebox. This beauty works on an automated and single platform, offering an advanced network security solution to suit businesses of all sizes.
Applications
Businesses use a variety of applications across multiple providers, for example Microsoft, Google's G Suite, Slack – the list goes on.
When you upload your data to the apps and to "the cloud", it basically just means your data is being hosted by the application provider. Whilst most applications have their own level of security, it's important to ensure you undertake your own measures.
Why?
The security measures of the provider are as simple as this – if something goes wrong on their end, you should be ok. If you mess up however, good luck getting your data back.
It could be that you've deleted a file and didn't save copies elsewhere. Unlucky.
You need your own backup to ensure your business data is secure and retrievable.
Our solution: StorageCraft Cloud Backup. Usable across Microsoft and Google applications, this product protects your data from deletions, viruses and ransomware attacks.
Devices
And what do you use to access your data and applications? Devices!
Laptops, mobiles, tablets – the lot.
Not only are these open to hacking and virtual activity, but theft and loss is a huge risk.
Simple solutions would include strong passwords and multi-factor authentication. Having the ability to remotely wipe a device is an extremely powerful tool too. To make that even stronger, you can have your devices encrypted, requiring a key or password to gain access to your device and the data on it.
Our solution: The options above are our recommendations, for certain. Another one would be ESET Protect Complete. This ESET product provides multiple layers of defence and machine learning technology to protect against targeted attacks to your endpoints.
If you're interested in covering multiple bases with a security provider you can trust (and we're not just saying that because we're proud partners), these guys are the ones.
People
Ah yes, people. The element that makes your business what it is, but also your biggest threat.
All we say to that is; training, training, training.
Awareness is key in protecting your business and improving your cyber security position. If your team all know what to look out for in terms of cyber-attacks and malicious activity, you've got a much better chance of avoiding a breach.
Our solution: We have recently partnered with usecure, your automated cyber awareness solution. Not only can this service provide bite-sized training to your teams for you, but it can also measure and monitor how much of a risk they are to your business!
Tailored completely to your business and your teams, sending specific training courses, custom phishing attack tests and give you the policies you want and need.
There you have it! There's your 4 layers of cyber security, along with our tried and tested solutions.
Have any taken your fancy?
Where to go from here
If you have any questions about the products mentioned in this post, or are curious about other solutions, get in touch with the team and we'd be happy to advise you.
Our Cyber Essentials Readiness Assessment is a great way to get a full summary of your current technology environment. Our findings and recommendations will enable your business to meet the standards expected of Cyber Essentials, establish a robust cyber security posture and be confident that if something were to happen, that you can make it through.
Bespoke Computing have engaged with hundreds of businesses to help them build and develop their technology and cyber security posture. For every recommendation in your audit, you can request our advice, guidance, and support for your business.
Other than that, keep your passwords strong and secret, don't use public Wi-Fi and don't eat yellow snow!