3 Things Your IT Support Partner Would Like You To Do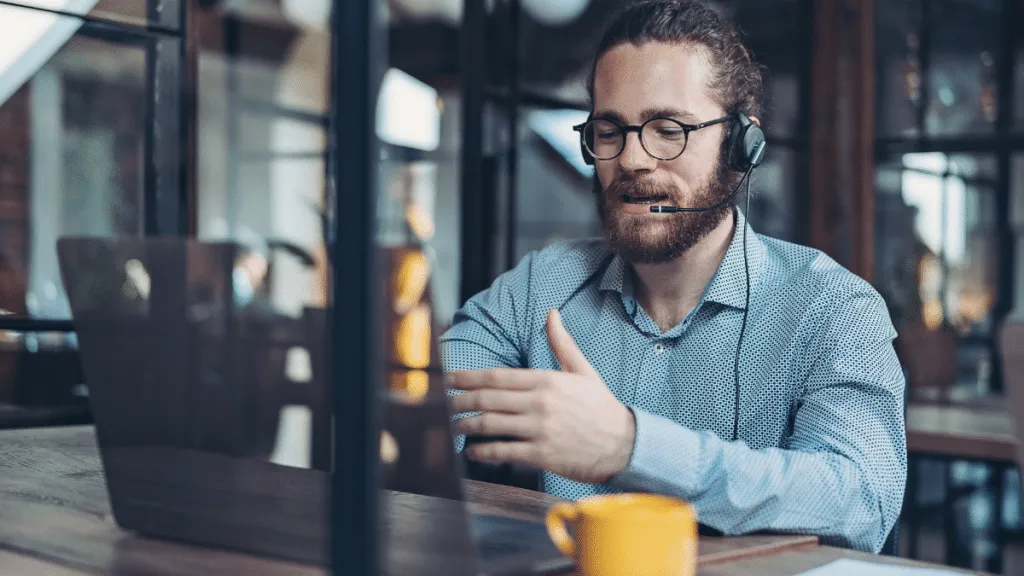 You rely on your IT support partner to proactively protect your business and keep your IT running smoothly.
Did you know you could help them do that?
By doing these three things that your IT support partner would like you to do, you will help to free up some of their time to do more for your business.
1. Partner
We deliberately use the term IT 'partner'.
A partner is defined as 'a person or group that takes part with others in doing something'.
When we partner with a business, we have the same goals as you when it comes to their IT – for it to run smoothly and to help the business thrive. So, with that, it's important both parties work together and build strong and positive working relationships.
One key element; communication.
Tell your IT partner when you're not getting on with your tech.
A lot can suffer when you don't do this; productivity, costs, morale, the list goes on.
There are so many options out there, there is no need for you and your staff to become frustrated with the equipment you're using.
Speak to your IT support partner. They are the people who will suggest better ways of doing things to achieve what you're trying to do or can recommend and switch it up for something that will better suit your needs.
Your technology is there to make your lives easier and allow you to do business. Don't let it get you down. Speak to your provider, or us, straight away.
2. Invest
On the back of that, you really should invest in your IT.
A typical future that you envision for your business probably looks a little bit like more staff, higher demand for your products and services and overall growth.
This is the future you're planning for with your IT.
Now you'll be happy to know that by 'planning for the future', we don't mean buying all the equipment that you might need in years to come. We mean you should invest in your infrastructure by working with your IT partner to implement a good set of fundamentals that will allow you to adapt and adjust when and where necessary.
It's much more cost and stress-efficient, for both parties!
It's important to then have regular reviews to make sure you and your IT partner are on the same page when it comes to what the next steps are and when they're going to happen.
They can then assist you and recommend tools you could benefit from within or transitioning through those stages.
As we've said before, as an IT partner we don't expect you nor need you to understand the techy details. What we do want is for you to invest with the right attitude, one that is willing to see the value of IT in driving business growth and utilise it to your advantage.
Take it seriously, work with your partner and the opportunities are yours for the taking!
3. Protect
Whilst your IT partner will be working hard in the background ensuring you've got your antivirus, firewalls, updates running, there are some things you can be doing to further secure your business that they will be very grateful for:
Backing up your data to more than one location
Backing up your data to only one location means that if something goes wrong, and that location becomes compromised, you've lost everything.
By asking you to save to multiple locations, we're not asking you to repeat the same process over and over in each one.
Automation will allow you to save your data to two or more locations without any changes to your day-to-day workflow.
Speak with your IT partner about how to set this up. You'll thank yourself later if the worst is to happen!
Multi-factor Authentication (MFA)
Multi-factor authentication (or MFA) is where you're asked to verify your identity when logging into a platform. This is usually via a secondary device or account such as a code being sent to your mobile or email address.
It acts as an extra layer of security for your accounts, preventing any outsiders and hackers from getting into your information if they happen to get hold of your login details.
And that's why us IT support partners would like your teams to be using it!
Implementing a policy for your staff to be using MFA will hugely increase your security. It's not always practical as your staff may not have company phones, or you don't want their personal phones and emails coming into the mix, the verification methods are so varied, there will always be options to suit.
We've spoken about the importance of educating your teams about cyber security and introducing regular training in one of our other blogs which you can read here.
Just at a quick glance, though; the more awareness your team have surrounding your business IT, what could be at stake and how to use it properly and securely, the more secure your business will be.
If you have an IT partner, tell them they can thank us later!
If you don't already have one or you are looking to switch, you can book in a discovery call with our team! No obligation, no pushy salespeople, just a 15 minute chat over the phone to ask some questions to one another get a feel for if we could be a good fit.