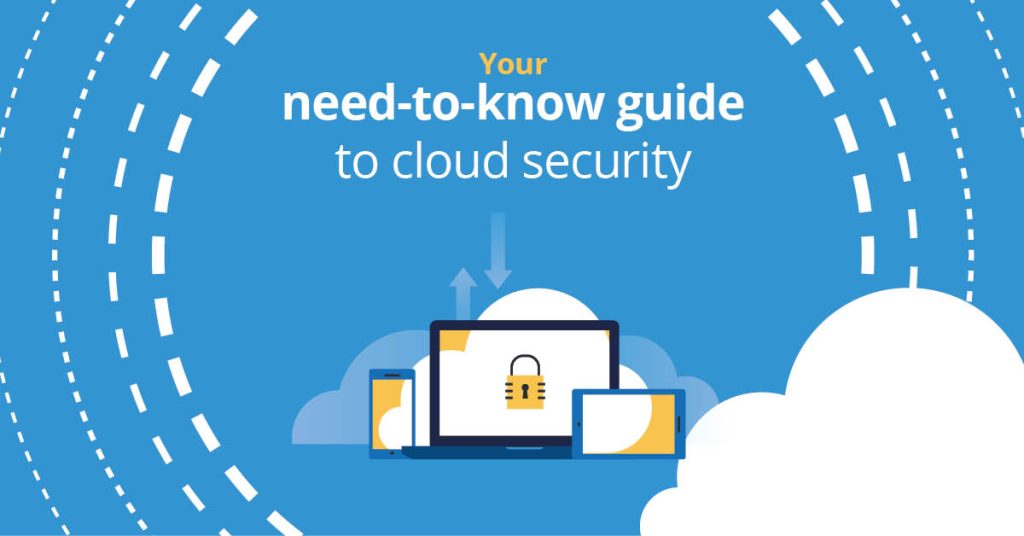 The growth of cloud computing has completely changed how we work.
Zoom, Microsoft 365 – all the collaboration tools that have become part of daily life over the past couple of years. These are all cloud-based applications that many of us wouldn't want to do without. Cloud services are convenient, great for remote working and packed with cool features.
The cloud may have changed everything about the way we work, but it doesn't mean there are no security risks.
Security in a cloud environment can create a long list of its own challenges.
Are your cloud services safe?
How sure are you that your information is secure?
If you don't have the right security in place, the door could be wide open to cyber-attacks, placing your data at risk of compromise or theft.
That could spell trouble. Think expense, downtime and even a loss of trust from clients.
Cloud security needs to be taken seriously.
If you don't have the right security in place for your cloud storage and applications, you could be putting all your data at risk.
Where would that leave your business?
Simple steps to better security
We want to tell you about 3 things you can do today to make sure your data's as secure as possible.
1. Multi-factor authentication – you've probably used this with your online bank. MFA sends a single-use password to your smartphone. No password, no access.
2. Switch on encryption – this scrambles your data so it's unreadable to anyone outside of your business.
3. Backup – if you take regular local backups of all of your important data, things won't grind to a halt if the worst happens.
Your need-to-know guide to cloud security
IT security can sometimes feel like a jargon-filled minefield, so if you don't know your MFA from your CSPM, we've created a new FREE guide that explains everything you need to know.
You'll discover what you can do for yourself to make sure your data's as secure as possible, and where some professional help will make a big difference to stay safe in the cloud. We cut through the jargon to give you all you need to know to protect your business.
We're always here to help, please get in touch to start a conversation.