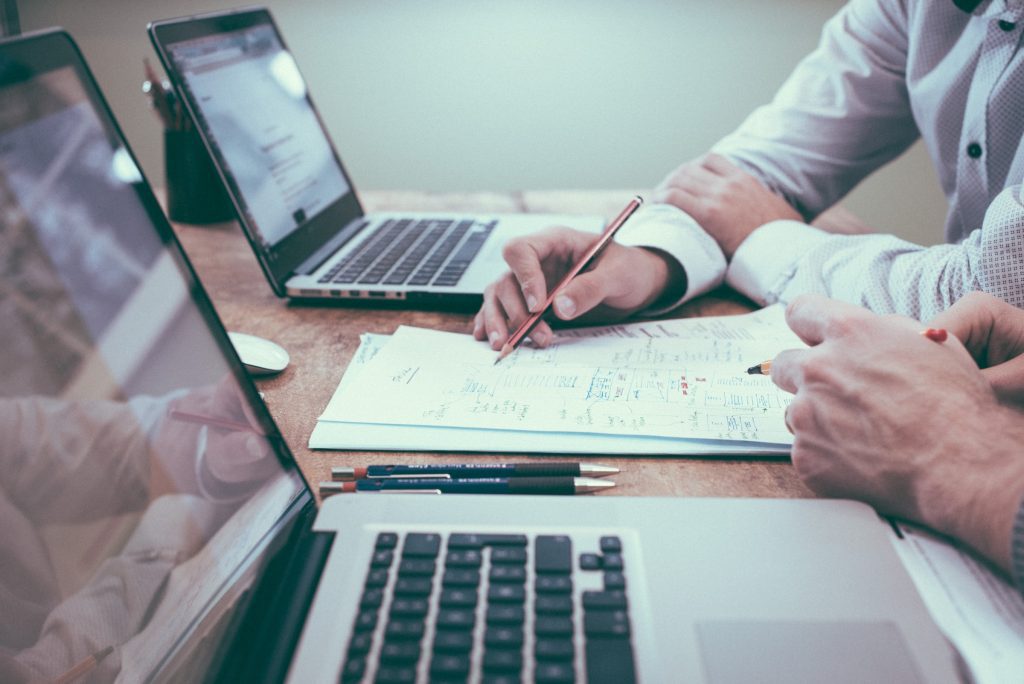 December is a month when we tend to take time to plan for the year ahead. But instead of looking at your forecasts for just the next 12 months, we'd like you to also think about what's coming up over the next decade.
It's a fact; technology moves quickly, and the world changes with it.
You know how it is… as soon as you buy the latest phone with the slickest new features, the next model is released, with a better camera or cooler software.
This can be frustrating, but we think it's exciting too.
It means we have constant new opportunities to work better and faster. We become more productive. Our data is more secure.
And if you know what's coming next, you can prepare your business and your people for change.
In business, it's hard to know which are the tech trends that could transform your world, and which can be safely left to others. Make the wrong choice and you could be left behind.
If your business fails to keep up, it can really hold you back – especially if your competitors are on the ball.
That's why it's important you know which trends are set to take off, and the impact they could have on the way you run your business.
Here's our prediction of what will be 'hot' in 2023…
3 Tech Trends to Look Out For in 2023
It's not easy to know which emerging technologies could make a difference to your business.
Choose wisely and you could boost productivity, increase staff engagement, and grow your profit.
But get it wrong and you could throw everything into chaos.
Looking ahead to 2023 and beyond, these are the top 3 tech trends we think you need to know about…
1. Automation
 Over the next couple of years almost half of all business processes could involve some degree of automation.
What repetitive tasks are humans doing in your business that software could do for them?
Automating these tasks could help to create more streamlined systems, increase productivity, and simply make some jobs less tedious.
2. Mobile Connectivity
By 2025, an additional 4.3 billion devices, from cars to computers, will use mobile tech to access services. And it's a trend that's only going in one direction.
5G and IoT (Internet of Things) are set to be some of the most-watched tech trends in the coming years. These both have huge potential to unlock greater economic activity.
3. Cloud Computing
70% of companies already use cloud technologies. And by 2025 three quarters of enterprise data – that's data processed by the biggest companies – will live in the cloud.
Cloud computing a good way to increase the speed and agility of your business, it reduces your hardware costs and also helps to improve your cyber security defences, protecting you from malware, data theft, and other breaches.
Are You Keeping Up with Technology?
Have you been thinking about these technologies for your business? And how could they change the way you work? If not, now is a great time to be doing that as it's that time of year when we're all looking ahead. If you want to talk about your IT wish list or tech planning for the future, please don't hesitate to get in touch for a chat.
Want Even More Insight?
To take things a step further, we've looked ahead at the next 10 years in emerging tech and have created a great new resource to tell you even more about what's coming down the line.
Our downloadable guide has all you need to know about the tech trends that will change everything over the next 10 years – some of them could really help you gain a competitive edge.
If you want to talk about futureproofing your business, please get in touch to start a conversation.